Continuing on with the Madden Mock Draft are three teams that are on the cusp of playoff contention and are good teams in Madden with each having very different strengths. This draft pick could help to push them over the edge with all three of them probably benefiting most from a defensive addition.
Up now are the Redskins, Saints, and Texans. Remember this is more about what players would improve the teams the most in Madden 10 and beyond than it is a prediction of who will be taken in the NFL Draft.
#13 – Washington Redskins – Everette Brown – DE – Florida State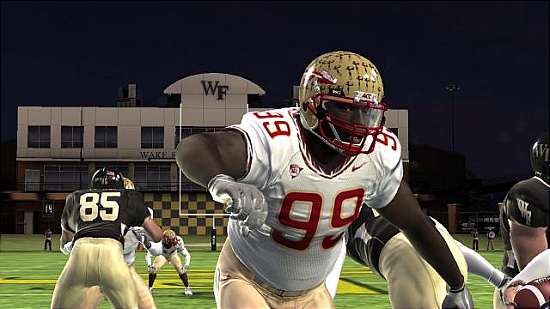 The Redskins are a solid Madden team at most positions on offense though they do have a need at OT. On defense they can use help most at end and linebacker.
With Jason Taylor gone a pass rushing DE is probably the most pressing area for improvement. Brian Cushing at OLB was a tempting option but ultimately having Brown line up at DE in the 4-3 will provide more of the pass rush to team with Albert Haynesworth on the line.
#14 – New Orleans Saints – Brian Cushing – OLB – USC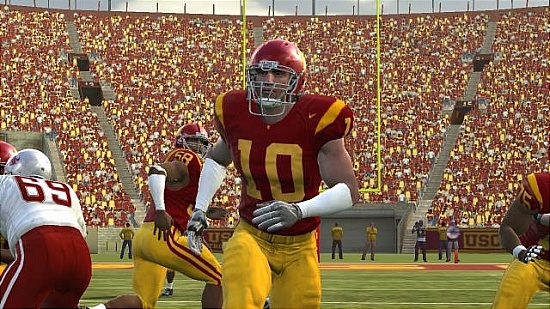 Defense needs to be the concentration with the Saints. The skill positions and offensive line are good to great for Madden. On the defensive side though they are problematic at both OLB and CB.
With Brian Cushing still available he ends up as the best choice. Teaming up with Jonathan Vilma will strengthen the middle of the defense. Vontae Davis would've been a good pick here as well but Cushing offered too much value to the makeup of the Saints defense
#15 – Houston Texans – Vontae Davis – CB – Illinois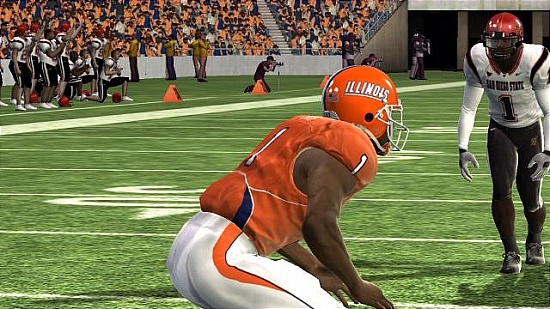 If Cushing was on the board he probably would've been the guy here. Instead focus turns to taking his former teammate Clay Matthews at OLB or one of the other positions that could be enhanced. Primarily those would be safety, corner, or adding another wide receiver.
At one point in the process I was tempted to select Beanie Wells here. With fatigue playing a bigger part in the game being able to have a dominant two back set would add another dimension to the Texans. Also looked at taking one of the safeties but any of them would've been a stretch this high. Ultimately pairing Vontae Davis with Dunta Robinson at a position rarely user controlled made the most sense.
Check back in a few days for the next three picks in the Madden Mock Draft!
Previous: 1-3, 4-6, 7-9, 10-12