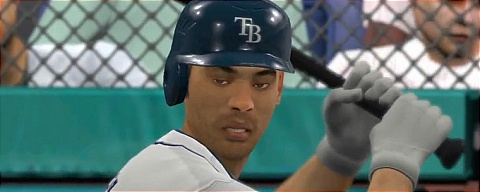 This generation has generally shown that despite increased user base sports games don't see significant growth in sales year over year. They remain relatively stagnant seeing only small increases. NPD just released sales numbers for March and the two baseball titles have blown that pattern out of the water. MLB 09 The Show (PS3) saw huge growth while MLB 2K9 (360) actually dropped when compared their 2008 versions.
Last year March sales of MLB 08 The Show didn't make the top 10 so a specific number wasn't available. We do know that it sold under 224,000 copies though from that data. MLB 09 The Show came in with 305,000 putting it in 6th place. That means at the very least The Show saw an increase of 37% and it is probably a little higher even. That is an extraordinary jump.
Meanwhile on the 360 side MLB 2K9 sold 205,000. In comparison MLB 2K8 sold 237,100. Despite a continually growing user base on the 360 2K9 sales fell by 14% compared to the year before. It isn't a mystery why.
This is where poor word of mouth really starts to show itself, that being in the following year. 2K8 had the severe framerate problems, unplayable online, and poor customer service. Given the reaction to 2K9 prospects for 2K10 are even more troubling.
Considering the user base of both consoles its surprising, even with the disparity in quality, that the PS3 exclusive would beat the 360 exclusive. There was a lot of talk about Killzone 2 being the big PS3 offering that would change the landscape of the console sales. Not only did that not materialize, but The Show outsold Killzone 2 in March.
So here we have examples for devs to take notice of. Produce an offering that is of exceptional quality and engage the community and that will be reflected in the sales. Produce an overwhelmingly poor effort plagued with glitches and ignore and mistreat the community then even with an exclusive consumers will take their money elsewhere.