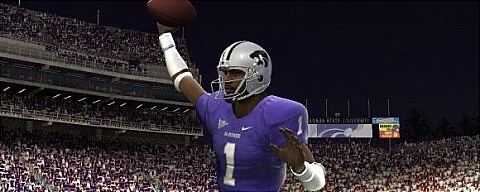 With NFL Draft day quickly approaching look for the Madden Mock Draft to finish up by next Wednesday. I'll have my true mock draft ready to post while I'm in New York on Thursday.
Now up are the Buccaneers, Lions, and Eagles. Three teams with unique needs that can be addressed sufficiently with impact players who remain on the board. Continue on to check out the selections and leave your thoughts in the comments. Remember this is more about what players would improve the teams the most in Madden 10 and beyond than it is a prediction of who will be taken in the NFL Draft.
#19 – Tampa Bay Buccaneers – Josh Freeman – QB – Kansas State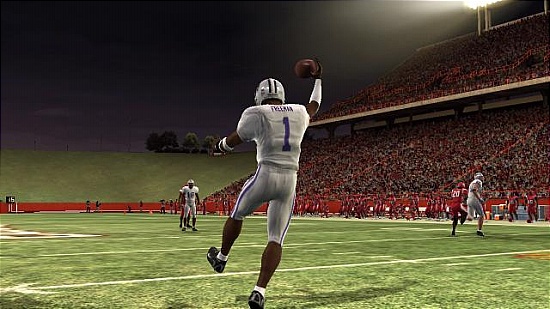 The Bucs could use their future at QB here if one of the top names were to be available or they could most benefit from help on the defensive line at both end and tackle. That narrowed down choices to Robert Ayers, Michael Johnson, or Peria Jerry vs Josh Freeman and Pat White. It was a tough decision but Freeman ends up being the selection. He has the potential to see the field this year and improve his initial ratings. The Bucs stable of QBs are merely adequate and by adding Freeman there could be a lot more potential offensively and a better longterm outlook.

#20 – Detroit Lions – Michael Oher – OT – Ole Miss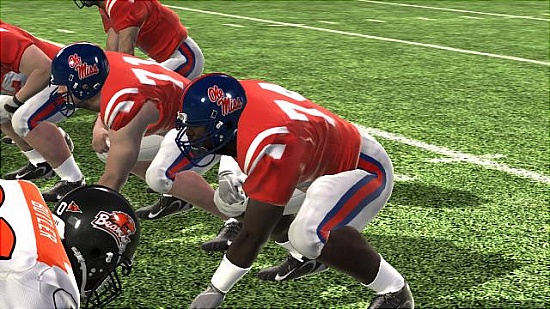 After selecting Stafford #1 a few other areas of need could be addressed with this pick. Offensive line to help protect their investment in Stafford is the most obvious one. Michael Oher makes for the perfect choice here.
#21 – Philadelphia Eagles – Brandon Pettigrew – TE – Oklahoma State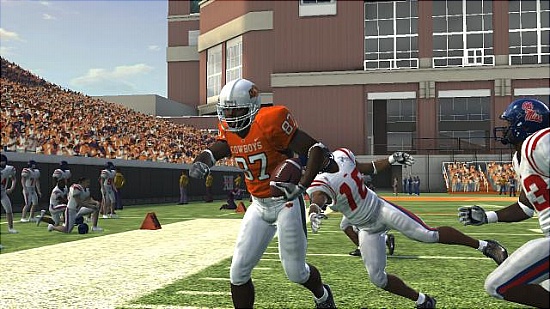 The concentration for the Eagles here is on the offensive side, primarily looking at TE and RB, especially after upgrading the offensive line by trading for Jason Peters earlier today. Beanie Wells and Knowshon Moreno's names surface again however Brian Westbrook along with Leonard Weaver negates the need for another RB in Madden. I almost handed Pettigrew to the Bills at #11 so him still being available made for an ideal selection given the loss of LJ Smith.
Check back in a few days for the next three picks in the Madden Mock Draft!
Previous: 1-3, 4-6, 7-9, 10-12, 13-15, 16-18