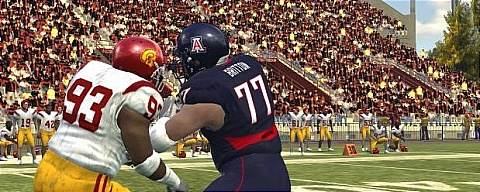 The Vikings, Patriots, and Falcons and now up in the Madden Mock Draft. All three teams have clear positions that could use upgrades. These are teams that made the playoffs, or in the case of New England had a record that most years would have. So patching in an impact rookie could really enhance their team's effectiveness.
Continue on to view the selections and leave your thoughts in the comments. Remember this is more about what players would improve the teams the most in Madden 10 and beyond than it is a prediction of who will be taken in the NFL Draft.
#22 – Minnesota Vikings – Eben Britton – OT – Arizona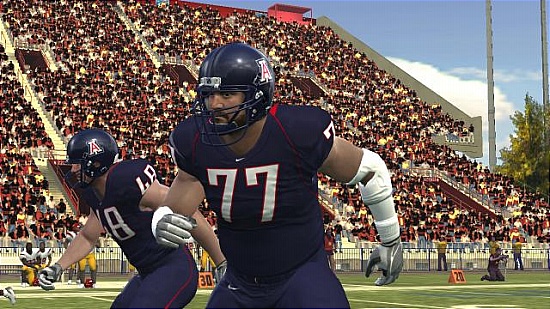 The Vikings have needs that could be met with this pick that fall mostly on the offensive side of the ball. They could use a complimentary receiver to Bernard Berrian but especially need help at tackle and center after the loss of Matt Birk. Here the best value would be to take an offensive tackle and Britton is the best one available. An effective wide receiver could be found later and tackle is a more critical position than center in Madden.
#23 – New England Patriots – James Laurinaitis – ILB – Ohio State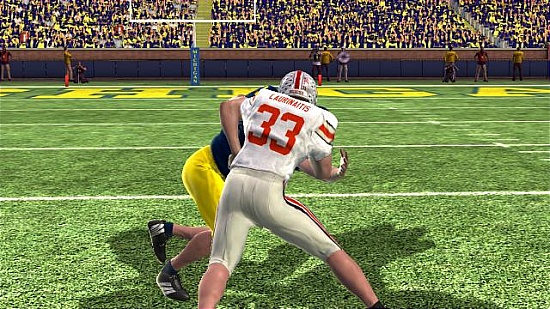 After drafting Jerod Mayo, the Defensive Rookie of the Year, you wouldn't expect to look for another selection at that position. But it is a possibility here with Clay Matthews being a consideration for the other side. The Pats could use the help inside more though so the selection of Laurinatis made the most sense.
#24 – Atlanta Falcons – Peria Jerry – DT – Ole Miss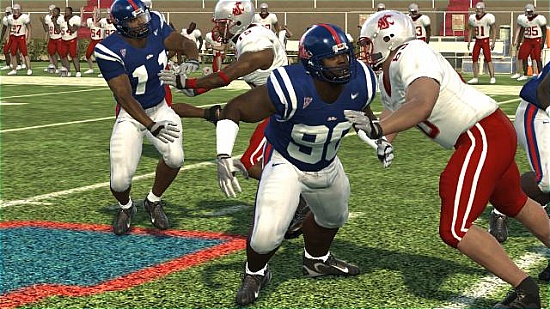 The two positions the Falcons could really upgrade are defensive tackle and safety. Again the safety position doesn't have a big name impact player this year and at 24 taking one might be a stretch. Jerry will likely be rated as the second best defensive tackle behind BJ Raji and he can help to the solidify the defensive line.
Check back in a few days for the next four picks in the Madden Mock Draft!
Previous: 1-3, 4-6, 7-9, 10-12, 13-15, 16-18, 19-21