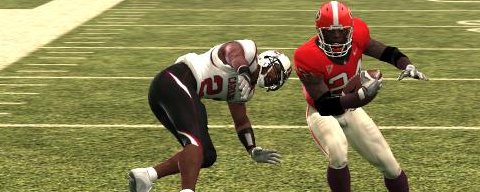 Big name schools provide the players for the next four selections in the Madden Mock Draft. The Dolphins, Ravens, Colts, and Bills now up. The Madden Mock will see its final four selections made on Wednesday.
Continue on to view the picks and leave your thoughts in the comments. Remember this is more about what players would improve the teams the most in Madden 10 and beyond than it is a prediction of who will be taken in the NFL Draft.
#25 – Miami Dolphins – Clay Matthews – OLB – USC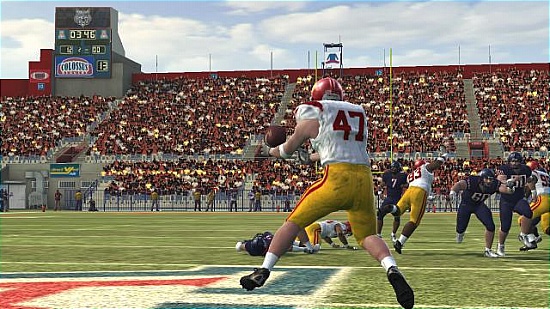 There were a couple times earlier in the mock that Matthews name came up which makes him a good value pick here. He would do well in Miami's 3-4. Wide receiver was a consideration but Chad Pennington doesn't have the arm strength to take advantage of what someone like Percy Harvin would offer.
#26 – Baltimore Ravens – Percy Harvin – WR – Florida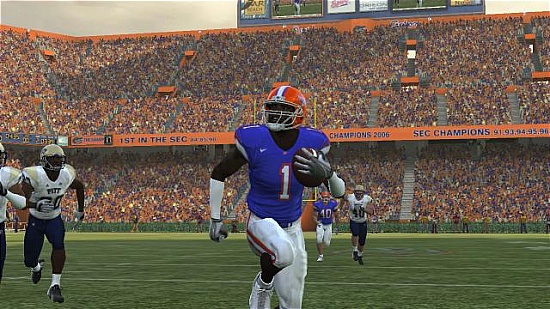 Yes his stock is dropping because of the positive drug test and durability concerns. And yes his Madden rating is affected because of that. Regardless he gets the nod here because of his explosive nature and ability to stretch the field which would make for a great match with Joe Flacco. He can also make it onto the field as a returner. I was ready to have Kenny Britt go before Harvin in the Madden Mock but the best fit for the Ravens is Harvin.
#27 – Indianapolis Colts – Knowshon Moreno – RB – Georgia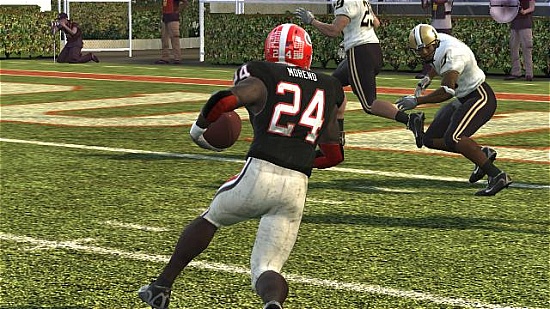 I went a different direction with this pick. The safe choice of most need would have been defensive tackle and another option would have been a replacement for Marvin Harrison at receiver. Despite that the flashy nature of adding a dynamic RB was too tempting. Teaming Moreno up with Joseph Addai would make for a great tandem. Moreno got the nod over Beanie Wells because he is a better blocker and receiver out of the backfield and that more fits the Colts style of play.
#28 – Buffalo Bills – Phil Loadholt – OT – Oklahoma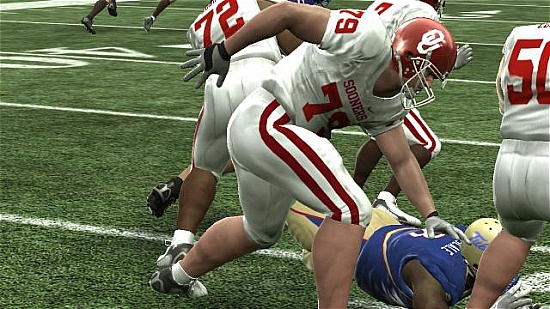 The Bills received this pick in the trade of Jason Peters. So naturally it should be used to replace him as their #11 selection Aaron Maybin was made to improve their pass rush. The decision here was between Loadholt and William Beatty. The massive size of Loadholt makes him the best immediate fit at offensive tackle.
Check back in a few days for the final four picks in the Madden Mock Draft!
Previous: 1-3, 4-6, 7-9, 10-12, 13-15, 16-18, 19-21, 22-24