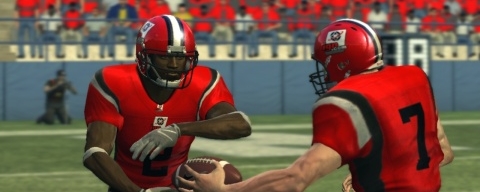 IGN has released an article that goes over in more detail the Teambuilder mode that was revealed yesterday and shown at the EA Sports Preview Event. This mode takes the basic create-a-school to another level. Check out the full article here.
This week in New York City EA Sports revealed TeamBuilder, a reworked Create-a-School feature that incorporates new technology and mechanics to bring your created squad into NCAA Football 10. Cooler still is the fact that fans of the collegiate videogame series will be able to create their dream program well before the game hits store shelves.
In conjunction with ncaaStrategies we will have a video interview with NCAA Football 10's Ben Haumiller about both Teambuilder and Season Showdown on Monday when the embargo lifts.