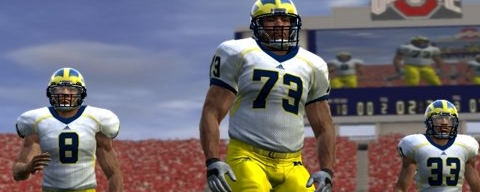 This week's Inside EA Blog posting for NCAA Football 10 covers many of the improvements that have been made to dynasty mode. The video that came out earlier this month (which was inaccurately advertised as being an online dynasty overview) only offered a glimpse at what was new this year while not really touching on the specific improvements that have been made.
Recruits have undergone an overhaul to when they are created in Dynasty Mode. We are creating a situation where you simply do not "reload" with freshmen every year and instead have to actually allow your players to grow into juniors or senior for the majority of your roster.
This is an extensive blog that covers recruits, scheduling, poll logic, CPU logic, and progression. Check it out in full here and leave your thoughts in the comments.