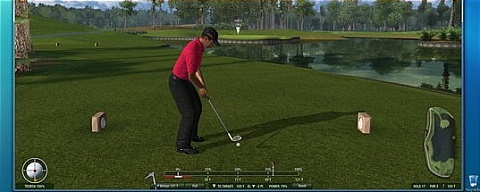 While the PC market continues to be reevaluated by EA Sports for many of their titles, the expected eventual direction would be towards microtransaction or ad supported downloadable offerings. Tiger Woods PGA Tour Online appears to be the first example of EA taking this route in the US. The game will be browser based rather than downloadable and has already opened for sign-ups to take part in the online beta. Click here to sign-up for a chance at being involved in the online beta for the game.
Peter Moore has a new blog up discussing the PC market and how Tiger Woods Online fits into that. This is a significant announcement because it is a sign of what is to come for the PC as a sports gaming platform.
We intend to be at the forefront of that evolution and today's announcement signals that. You can expect to see us investing in online games for the PC with new sports experiences, aimed at both the loyal hard-core as well as the broader sports fan. You can expect experimentation in subscriptions, premium downloadable content, downloads sponsored by advertisers, micro-transactions, free-to-play models and massive tournament play.