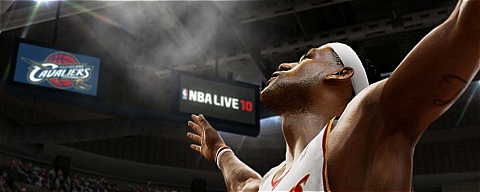 This week's blog posting for NBA Live 10 goes into great detail on the DNA that Blake Griffin, Hasheem Thabeet, and Stephen Curry will be starting the season with. The article also shows how those particular players are expected to affect their team's DNA. You can check out the full posting here.
The luxury of having Dynamic DNA is that each year when you have new rookies in the NBA, as a NBA video game, you don't start from scratch with made up / subjective ratings and tendencies.
This is a really interesting read as how player acquisitions affected team DNA was something that I attempted to analyze last year. No matter if someone even plays Live this is fascinating information for any NBA fan.
The overall rating for these three players was also revealed. Live is following in Madden's footsteps stretching out the ratings. Griffin begins as a 75, Thabeet a 69, and Curry a 70.