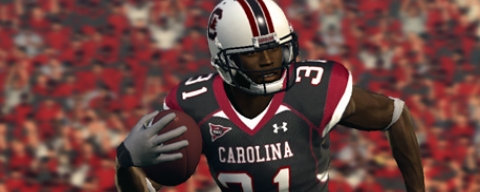 Restrictions have now been lifted allowing for the posting of videos that I have been putting together since getting NCAA Football 10 on Friday. Since the videos are in HD they make for a lengthy process converting and uploading so I am pleased to have completed 12 of them in all.
Included in this posting is a full game with Purdue @ South Carolina broken down by quarter. Also a short clip from the first High School Road to Glory game and the first few minutes of a game using my Teambuilder created Transformers squad. All videos show gameplay on All-American difficulty with everything else being default settings.
I'm continuing to work on some initial impressions which will be posted on Tuesday however they are somewhat limited as lack of time and now being on the road has resulted in being unable to try out online play or start up an Online Dynasty. Monday evening look for a second set of videos which will feature the community based and created Pastapadre Ninjas!