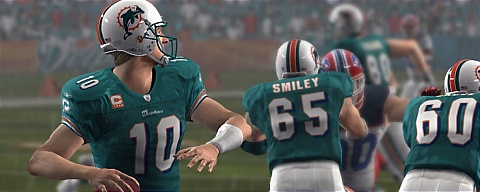 The success of the downloadable 3 on 3 NHL Arcade led to speculation that other "arcade" titles would end up going the same route. That being simplified, compact, downloadable only offerings centered on fun factor at a lower price point. NHL Arcade sold for a reasonable $10 through PSN and XBLM and most found that it ultimately provided good value. With the end of the NBA and NFL Street (and NFL Tour) those two sports are primed for arcade offerings.
It appears that the first one to come with be for football. Earlier today Peter Moore announced that "Madden Arcade" is in development and targeted for a holiday release. This could be really successful considering that time of the year (December and January) are generally dry spells for sports gaming. I would anticipate a game carrying the Madden name to maybe come in at $20, but if they were able to stick at the same $10 as NHL that would be fantastic.
Potentially how interested will you be in a downloadable arcade style NFL game? Leave your thoughts in the comments.