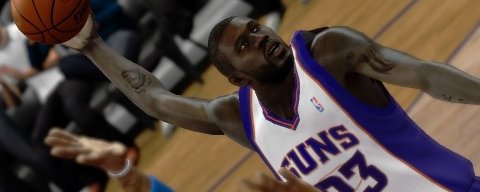 IGN has posted up a hands-on preview of NBA 2K10 that goes over the already announced additions but also actual impressions of the game in action. NBA Today, My Player, and 82games features are discussed before going into the gameplay evaluation. Check out the entire article here.
NBA 2K10 is bringing a lot of game this year. The gameplay feels more realistic than ever because of many of the refinements that have been made to the overall formula. I liked the new dribbling and the new, more realistic turbo mechanic, as well as the new post moves. Animations look great (probably because they dumped every move that was pre-2K8) and players move wonderfully on the court. Now if only the overall graphical presentation could be brought up to the same level.
The biggest positives to me are the in-game saves, post-play moves, and turbo restrictions. On the down side is the continued ability to penetrate seemingly at will and no mention of action being taken to make Team-Up mode actually work as advertised. Leave your thoughts on the preview in the comments!