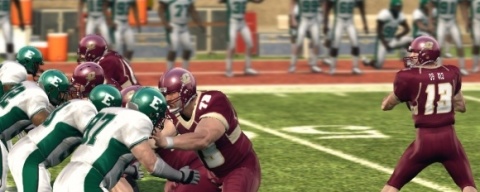 The second patch for NCAA Football 10 went live for the 360 earlier this morning. Starting up the game should lead to an aut0-prompt for the download. There is no specified time when it will be out for the PS3 since it is dependent on clearing certification though it is expected soon as well.
Check out the previous posting for all the details on what this patch addresses. It seems unlikely that the patch will go a long way in changing the way NCAA 10 is perceived especially since it didn't fix some of the most pressing issues deemed by the community. However there is still a good amount of adjustments that were made which should improve the overall experience.
After trying out the game with the patch applied be sure to leave your thoughts on it in the comments.