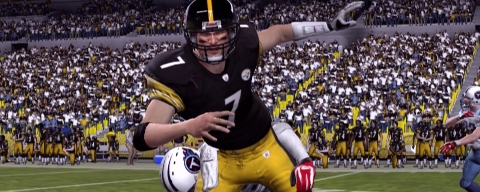 It is an exciting time for all NFL fans as the season is set to being this Thursday night with a great game as the Super Bowl Champion Pittsburgh Steelers host the team that finished last season with the best regular season record in the Tennessee Titans.
During the game I'll be hosting a live blog here on the site. The posting will go up about a half hour before kickoff that contains the chat program. Feel free to join along and discuss the game in progress with myself and other members of the community.
I've also set up the NFL Pickem for this season. The winner will get the video game of their choice at any point next year. To sign in and make your picks go to the ESPN Pigskin Pickem page and create your entry. Then search to join the group Pastapadre.com and the password will be padrepickem. Once the season officially begins no more entries can make their way into the group and during the year there will be no dropping of the lowest weeks so it is important to always get your picks in to have a chance.