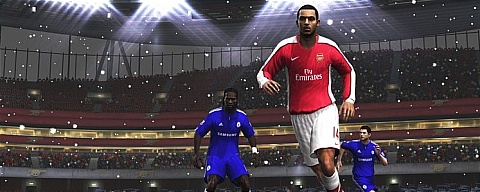 The demo for FIFA 10 released for the 360 this morning and should be out on the PS3 this afternoon. It includes six teams and consists of exhibition matches with three minute halves with adjustable game speed and camera options. At start-up of the demo you are presented with three different experience levels to choose from as well as two different controller configurations or the opportunity to customize your own. FIFA 10 will be out on Tuesday October 20th.
By no means am I great at FIFA, but I have found one of the positives of the Be a Pro and Online Team Play modes is learning the sport and how to properly play the game. Unfortunately that isn't part of the demo but it does offer enough variety and a good sampling of gameplay to get a feel for what FIFA 10 offers.
I'll get up some basic impressions and videos of the demo in the coming days. Leave your thoughts on the demo in the comments!