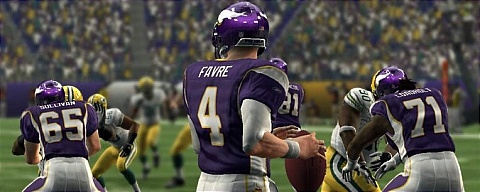 The first patch for Madden 10 has now gone live for both the 360 and PS3. Details on what this patch addresses are below. A second patch taking even more community feedback into consideration is currently in the works.
Added Super Bowl and Playoff field conditions in Online Franchise
Fixed false start griefing issue with online games
Fixed video player issues (sometimes video would hang) in Online area
Improved quality of uploaded video highlights
Switched ranked online games to seven minute quarters
Added playable broadcast camera angle
Tuned slider effectiveness
Made fatigue affect ratings more
Tuned broken tackle chances
Reduced/removed holding on kick attempts
Improved-toe drag catch logic
General pursuit improvements
Man coverage improvements
Fixed double pass online exploit
Feel free to leave your thoughts on the patch in the comments. I'll post up full impressions after having spent some time with the game following the release of the 360 patch.