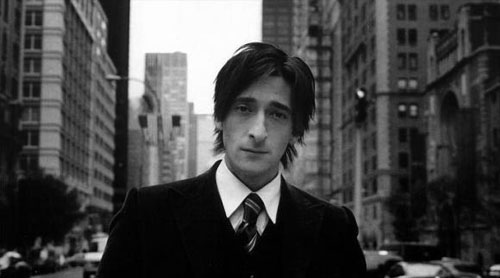 I was a little surprised when I had first heard Robert Rodriguez would bring back the Predator franchise. Today, I'm shocked to read on Variety that Adrien Brody has landed the lead role of the film. I think Brody is a great actor and will do a good job, but I just don't see him as a Marine in the mold of Arnold Schwarzenegger.
It's also being reported Topher Grace is in negotiations to join a cast that includes Alice Braga ("I Am Legend"), Mahershalalhashbaz Ali ("The 4400"), Walt Goggins ("The Shield"), Danny Trejo (Desperado) and UFC fighter Oleg Taktarov. When I saw Rodriguez was involved, I knew Danny Trejo would be in the movie. You may remember him as the guy with the giant tattoo of a woman on his chest, who is in every Robert Rodriguez movie.
Written by Rodriguez, Alex Litvak and Michael Finch, the script follows a group of mercenaries who are being hunted by members of a race of aliens called Predators. The movie is slated for a July 9, 2010, release.