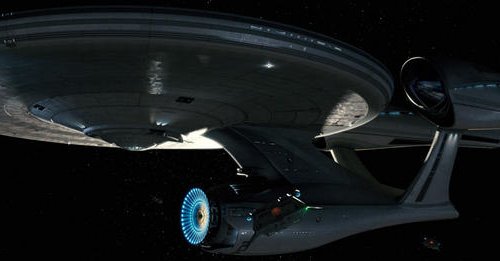 One of the biggest movies of the summer was JJ Abrams reboot of Star Trek. Exceeding expectations it opened to over 70 million the first weekend and to date has hauled in nearly 260 million domestically. So discussion about the sequel was inevitable even in the very early stages with the release slated for summer 2011. We know the main players will return including the entire cast and Abrams (though uncertain if he will direct) while Alex Kurtzman and Damon Lindelof will once again write the script. Said Abrams:
Paramount talked to me about doing the first one in 3-D and, having it only be my second film, I was petrified just at the addition of it. I thought it would be another dimension of pain-in-the-ass. I was just like, "I want to make a decent 2-D movie." I was so worried that instead of being a decent 2-D movie it would have been a bad 3-D one. I'm open to looking at it because now I feel a little bit more comfortable. And, if I, in fact, direct the "Star Trek" sequel, 3-D could be really fun, so I'm open to it. What I've seen of "Avatar" makes me want to do it because it's so crazy-cool looking.
I don't mind the idea to take more movies into the 3D realm. Avatar may actually be the one that ends up pushing its appeal to genres other than family and horror, in turn forcing theaters to adapt more digital projectors to accommodate the growth. Right now many theaters don't even have one because of the costs, but the success seen already and the ability to charge extra for tickets is making it tougher for them to hold out on the investment. The important thing is that the use of 3D comes across as organic and not as a gimmick. If the 3D enhances an experience that is great, however if the content is changing in order to create immediate reaction from the crowd that is where things could go wrong.