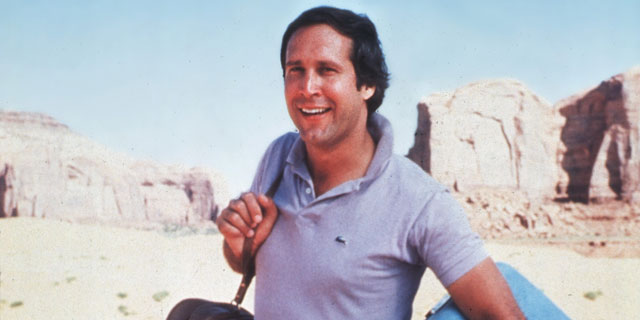 According to The Hollywood Reporter, New Line Cinema is planning a sequel to the 1983 comedy National Lampoon's Vacation. The film will focus on Clark Griswold's son, Rusty, who is now a father and takes his family on a road trip.
The characters would acknowledge that first trip, making the movie more of a sequel than a reboot. Chase and Beverly D'Angelo, who played the mom in the original movies, will have room to make appearances as grandparents, providing a sense of continuity, though no deals are in place.
The other piece of interesting news mentioned is Wedding Crashers director David Dobkin will produce and possibly direct the film. This is good news when you consider the good response Wedding Crashers received and how the Vacation movies hit rock bottom with Vegas Vacation. New Line seems committed to making this a good movie and realized just how bad the previous movie was.
New Line is taking meetings with writers this week, hoping to make a movie that skews more toward "Planes, Trains and Automobiles" or "Little Miss Sunshine" than "RV" or "Are We There Yet?"