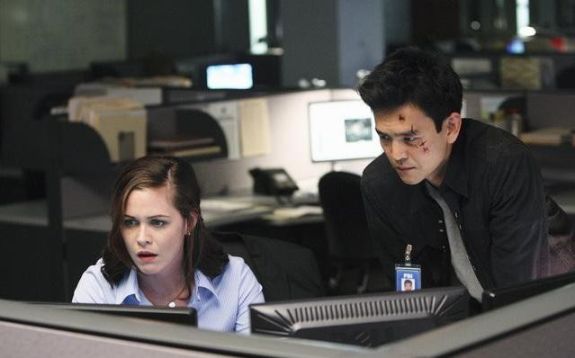 ABC has ordered 12 more episodes for their rookie series FlashForward. Variety reports the science-fiction suspense series will now be a full season.
ABC has given a back-nine episode pickup to "FlashForward."

Drama from ABC Studios has been a solid ratings earner at 8 p.m. Thursday, edging CBS' reality stalwart "Survivor" in the timeslot and is the top 18-34 new drama of the season.

New DVR numbers show the Joseph Fiennes starrer has picked up 2 million viewers including later playback. Sept. 24 premiere jumped to 14.5 million viewers and from 4.1 to 4.9 rating in 18-49 demo.

Numbers have settled down since the launch but that is to be expected in a show as serialized as "FlashForward."
The show, produced by ABC Studios, is about a global blackout that hits mankind, giving people a glimpse into their future.