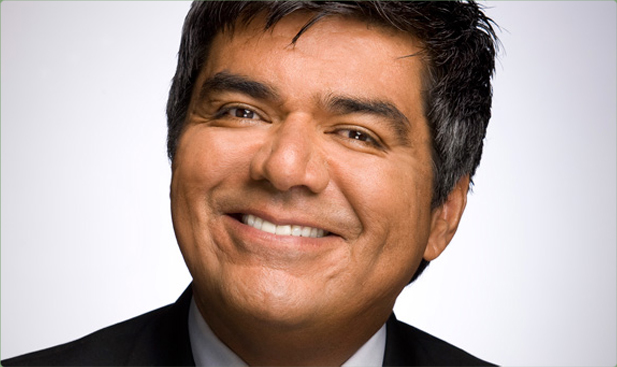 Stand-up comedian George Lopez is getting his own show again. Lopez will be teaming up with TBS to bring viewers Lopez Tonight starting November 9th at 11 p.m. est.
Lopez Tonight will include guests from the worlds of entertainment, sports, pop culture and politics. The show will feature a street-party feel, with pumped-up music, audience interaction and a format that is open to change each day. Lopez cites The Arsenio Hall Show as one of his biggest influences. "It's time to get back to the kind of show that is fun for everybody to watch," he said.
Lopez should be a nice alternative to other late night hosts like Fallon, Letterman, and Conan. Whether or not he will be able to pull in the ratings is another story. For Lopez's sake I hope his show doesn't bomb like Frank Caliendo's show did on TBS. I think I'd have more confidence in Lopez Tonight succeeding if it wasn't on TBS.