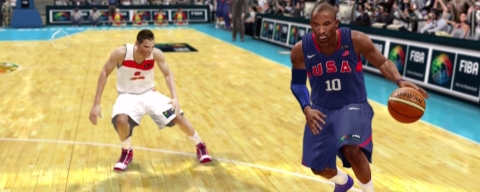 On release day for NBA Live 10 it was mentioned that the first patch was being targeted to arrive the first week of November. However it now appears that it will be arriving early as lead gameplay designer Mike Wang tweeted on Saturday that it would be out "next week". Releases of patches are dependent on Microsoft and Sony certification. So there is no set day or time and it may be out for one console earlier than the other unless they have cleared it and provided that information in advance to the developers.
Full details on the patch have not been made available but a blog will be coming soon that goes over the changes. Some of the things that have been confirmed for the patch are the addition of a manual backdown mechanic and the fixing of the exploitable step-back threes.
Update: Full details on the patch can be found here.