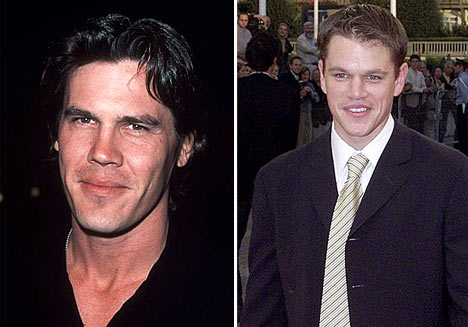 Variety is reporting Matt Damon and Josh Brolin are in talks with Joel and Ethan Coen to join Jeff Bridges in True Grit.
The Coens, who previously attached their "Big Lebowski" star Bridges to play U.S. marshal Rooster Cogburn, are in talks with Damon to play the lawman (played by Glen Campbell in the original) who teams with Cogburn and a 14-year old girl to track her father's killer into hostile Indian territory.

In a turnabout, Brolin is in talks to play the killer. The actor's recent rise was greatly helped playing the good guy in the Coens' Oscar-winning contemporary Western "No Country for Old Men." Jeff Corey played the killer in the original, and Robert Duvall and Dennis Hopper also played outlaws.
True Grit will be a re-make of the 1969 Western that starred John Wayne. A cast featuring Damon, Brolin and Bridges, will surely make this movie worth watching. The film will start production next March for late 2010 release.