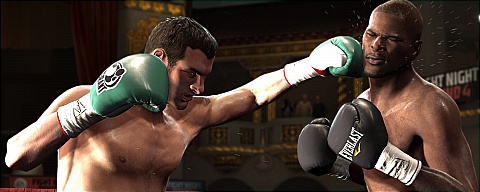 EA Sports has made two announcements relating to Fight Night Round 4. The first is that the price of the game is being dropped to $39.99 while the second relates to the next downloadable content that will be arriving next month.
In addition to including Bernard Hopkins, Sonny Liston and Evander Holyfield as playable boxers, the DLC pack will also include two all-new game modes. The first, Old School Rules brings a new take to the traditional boxing experience, while the second, Ring Rivalries, allows you to re-create some of the greatest match ups in boxing history.
The DLC will go for 800 MS points on the 360 or the equivalent $10 on the PS3. No date has been set for the release other than it coming in December and full details on the new game modes have not yet been made available.