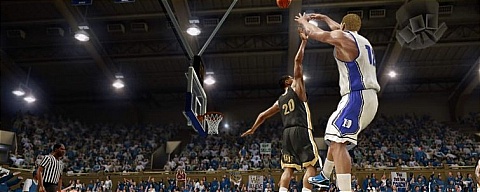 EA Sports has sent out a press release announcing the availability of the NCAA Basketball 10 demo. It is now available for the 360. While it has not shown up in the "New Arrivals" section it can be found by going to "All Game Demos" and searching by the letter 'N'.
What is most stunning out of the press release is a change to when the PS3 will be receiving the demo. The NCAA Basketball 10 website has been clearly advertising the release of the demo as November 6th for several weeks. However now it has been revealed that the demo will not make its way to PSN until November 19th. That is two days AFTER the release of the game.
If the demo dates are going to be console specific they need to be advertised that way. Not only is this disappointing news for PS3 owners who are interested in the game but as was seen with NBA Live 10 the demo can result in early community feedback that makes its way into a patch.