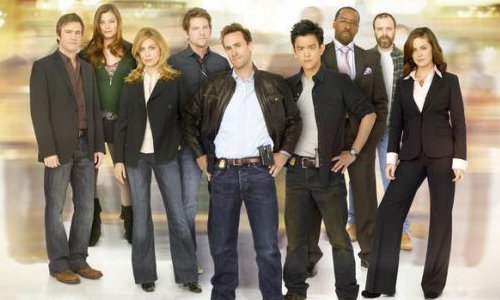 When FlashForward debuted earlier this fall it was the most buzzed about new show on TV. The ratings were good though they were not spectacular. Since the premiere fan following has dropped and that is being seen in the ratings. Last week's episode, which was hyped to be the "one you had to see", delivered the lowest ratings for the series thus far.
The 8.5 million viewers and only a 2.6 rating in the 18-49 come in well below ABC's expectations. While it has a solid following on DVR that isn't enough at this point. Having V arrive and become the biggest new show this year, and from the very same network, has just eroded FlashForward's momentum even more.
I was very excited by the premise of FlashForward and have stuck with the show but continue to be disappointed with it. It seems like little to nothing of consequence happens until the final five minutes of each episode and the acting has at times stood out for the wrong reasons. The biggest problem with a show of this nature is once you lose viewers they are unlikely to come back and it is difficult to replace them with new ones.
TV By The Numbers has an article w/ratings graph and speculates on the future of the show. At this point they believe it is questionable whether it will have a second season and if the ratings get worse it almost surely won't. ABC has already committed to letting FlashForward play out through its entire first season though so at least fans won't lose the show without ever getting a resolution to the blackout.