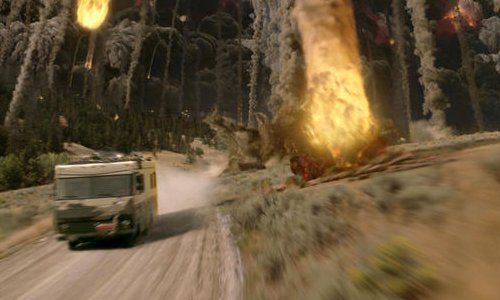 2012 has the feel of a summer blockbuster and as such no other studio placed a film to go up against its opening weekend. A few weeks ago the industry expectations had 2012 bringing in over 60 million for the weekend but as release nears the target number seems to have drifted down to the low-mid 50s.
Starring John Cusack and Amanda Peet, 2012 is the work of director Roland Emmerich who has brought previous disaster movies such as Independence Day and The Day After Tomorrow to big screen. The latter was the most recent release five years ago and would offer the best comparison. The Day After Tomorrow opened with 85 million but that benefited from the always huge box office potential of Memorial Day weekend.
November releases have been dominated by Harry Potter in recent years and several other family films. The most comparable offering would be Quantum of Solace which opened with 67 million last year. 2012 does not have as much buzz as that James Bond sequel going in but it does appeal to a wider audience.
Reviews have been mixed with some praising the movie for its fun nature and excellent special effects while others are taking shots at it for being over-the-top. Audiences of event movies typically don't respond to reviews regardless.
There really hasn't been a movie of this nature in a long time and audiences may be looking for the escape it offers in a season that generally is heavy on the gloomy Oscar bait or holiday comedies. Look for an opening weekend gross of around 64 million. I'll have a review of 2012 late Friday or Saturday morning.