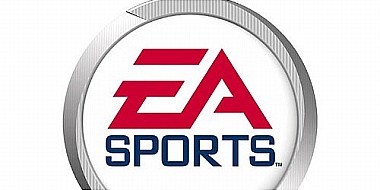 The recent job cuts at EA are unlikely to have much if any effect on the majority of the yearly sports titles but one aspect of the company's new strategy could very well change the landscape of sports gaming. EA is cutting the bottom third of their software lineup based on potential profitability. While that mostly applies other divisions of EA there are some games under the EA Sports label which could be reevaluated based on current sales and future prospects.
EA has already gotten rid of Nascar from the slate and experiments like NFL Head Coach are not going to return. We've also seen the arcade offerings shift to the downloadable only method and that is likely to continue. There is the possibility of the WWE license being picked up and in a couple years EA will be back with an MLB game. The yearly sports titles are very lucrative with EA going out of their way to state that they are protecting them and most are going to be just fine but clearly there are some changes on the way.
Safe
Madden
FIFA
NCAA Football
EA Sports MMA
NHL
Tiger Woods
EA Sports Active
In Danger
NCAA Basketball – College basketball games have never sold well, thus why 2K Sports dropped their College Hoops franchise. The question now becomes whether there is enough support for even one game. NCAA Basketball is probably the most likely of these titles to get cut after this year unless the sales come in and are encouraging. Support for NCAA 10 in areas such as marketing have been weak and it almost feels like it has been sent out to die. That is not a good sign and the resources put into the game have clearly been limited. There is a legit chance that there will be no college basketball game out next year.
NBA Live – The top 20 NPD was released and NBA Live 10 did not even chart with the 360 version. That means the 360 sold about 100K leaving it to finish behind Madden 10's third month and FIFA 10 on the PS3. Essentially it has gained little to nothing in sales while falling considerably farther behind the competition and now owns just 32% of the NBA gaming market. The cost of the NBA license and the money invested in this franchise has been heavy the last couple years.
If Live survives to have a Live 11, which indications right now are that it will, that will probably be the make-or-break year for the franchise. After gaining some ground this year in customer perception if it does not start to show significant progress in sales it will quite possibly be gone or there may be a reinvention to offer something totally different than the competition.
Fight Night – The first three iterations of Fight Night were huge. Then came FNR4 which never got any positive momentum and disappointed in sales. Signing boxers individually is costly. Sharing some resources with MMA will save some in development costs. Fight Night will probably not see a big revamp the next time around like it received for Round 4 to try and turn more of a profit. I don't think Fight Night will go away as it will keep the every other year rotation with MMA but the resources may be regulated better next time around.
Madden Wii – No matter what EA does with Madden on the Wii it just can't gain any traction. Despite the console continuing to sell at extraordinary rates Madden actually dropped from a meager 150K-ish opening month for every year of the Wii to just 60K in the first month this year. The NFL license may require that EA produces a game on the Wii and if they continue to force that look for the game to try something completely new yet again. It could just end up being a collection of mini-games which is about all that sells for 3rd party companies on the Wii.
Likely Cut
Grand Slam Tennis – Was originally planned to come to the 360 and PS3 but after a lukewarm reception on the Wii the momentum stalled and it was indefinitely delayed. Based on their comments a game like this would not make sense.