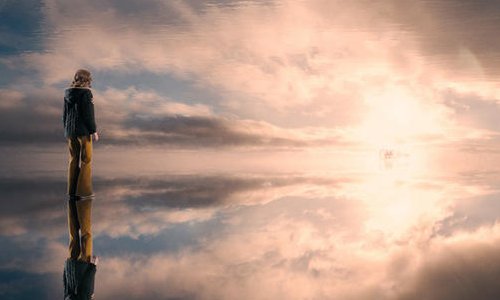 Last Monday I posted the first half of my top 10 anticipated movies of the holiday season. Now here are the five that I am most looking forward to in the coming weeks.
5 – The Road (11/25)
Starring: Viggo Mortensen, Robert Duvall
Premise: An epic post-apocalyptic tale of the survival of a father and his young son as they journey across a barren America that was destroyed by a mysterious cataclysm. It imagines a future in which men are pushed to the worst and the best that they are capable of — a future in which a father and his son are sustained by love.
Thoughts: Based on the Pulitzer Prize winning novel. Definitely a dark and depressing story which may hamper its box office efforts but a contender for a Best Picture nomination.
4 – Sherlock Holmes (12/25)
Starring: Robert Downey Jr., Jude Law, Rachel McAdams
Premise: Detective Sherlock Holmes and his stalwart partner Watson engage in a battle of wits and brawn with a nemesis whose plot is a threat to all of England.
Thoughts: Robert Downey Jr. had his pick of scripts after Iron Man and went with this one. The trailer surprised me with the action focus and some genuinely funny moments.
3 – The Lovely Bones (12/11 Limited)
Starring: Rachel Weisz, Mark Wahlberg
Premise: Based on the best selling book by Alice Sebold. A murdered young girl watches from heaven as her family attempts to cope with their devastating loss, and tracks her killer as he stealthily covers his tracks and prepares to claim his next victim.
Thoughts: Written and directed by Peter Jackson is all I needed to know.
2 – Up in the Air (12/4 Limited)
Starring: George Clooney
Premise: Ryan Bingham, is a corporate downsizing expert whose cherished life on the road is threatened just as he is on the cusp of reaching ten million frequent flyer miles and just after he's met the frequent-traveler woman of his dreams.
Thoughts: Last year Slumdog Millionaire came out of the Telluride Movie Festival with incredible buzz that eventually led all the way to a Best Picture win at the Academy Awards. 2009's film that could be on the same track is Up in the Air.
1 – Avatar (12/18)
Starring: Sam Worthington
Premise: On the distant moon Pandora, a reluctant hero embarks on a journey of redemption, discovery and unexpected love — as he leads a heroic battle to save a civilization.
Thoughts: Is there any doubting James Cameron? A massive production with the budget recently being discussed as near 500 million. The technology used and presentation in 3D is supposedly stunning. As good as the movie could be on its own this may be the first time audiences are blown away since there is no way to anticipate what the viewing experience will end up being.