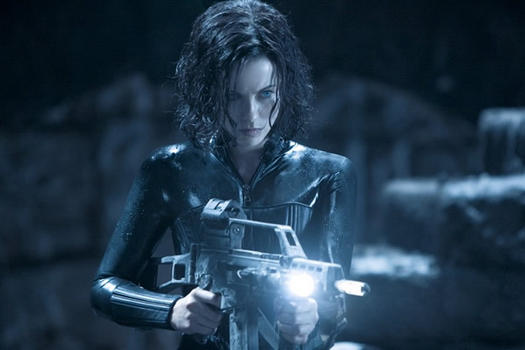 "The Shield" writer John Hlavin has been hired to write the fourth "Underworld" film. According to THR.com, Len Wiseman, who directed the first two films, is producing along with Gary Lucchesi, Tom Rosenberg and Richard Wright. A director for the film has not yet been announced.
Hlavin said the plot is under wraps, "but I can tell you it's not a prequel." He added, "It will satisfy old fans and excite new audiences, meaning that we don't want to redo the first three movies, so steps are being taken to honor what fans have loved but at the same time introduce fresh elements."
Neither Kate Beckinsale or Rhona Mitra, have signed on to make a return for the fourth film. At this point everything seems a bit up in the air. As a fan of the "Underworld" films, I'll be interested to see what direction the fourth installment takes us.