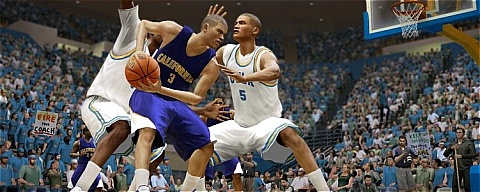 The first "Dynamic Update" for NCAA Basketball 10 came out early Tuesday morning. With it came an updated Top 25 and RPI, authentic schedules, and two new plays. Initially there were some issues with the Top 25 being incorrect but that has since been fixed so anyone that has incorrect rankings just needs to download the update again.
Based on reactions in various communities it appears the update has delivered on what it promised. The Top 25 is updated and accurate and the authentic schedules look right for teams that have been examined (outside of where there are missing teams). The two new plays that were added are called "X Action" and "Terp Flex". Player ratings though have not changed which makes it difficult to understand how the updates will replicate how teams are performing in real life.
For those of you who downloaded the first update what do you think of it? Is it adding value to the game and making the experience better? Leave your thoughts in the comments.