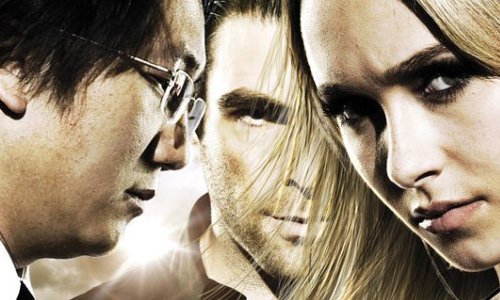 While there have been no official statements regarding the future of Heroes its ratings and deterioration of fan support has it in critical condition. Recent episodes have brought series ratings lows and even though it targets the 18-49 demo with its content it has performed mediocre at best in that regard. The quality dropped like a rock after the first season and it hasn't been able to recover. It has also seen its budget continually trimmed and the latest episode had one of the most laughable falling scenes imaginable.
Now comes word that everyone associated with the show is anticipating this to be the final season. Some actors are even being cast in other pilots. Generally that is a sign that everyone is preparing to move on including the network.
One of the few things keeping Heroes going is that NBC has so little original programming after bringing in Jay Leno for the 10pm hour. Chuck will be back in January but outside of that the network just has a handful of half hour comedies, Law and Order, and Mercy. They wouldn't have anything to replace it this season but they will likely be looking to develop some new pilots that can take over for Heroes and fill in other gaps next fall.