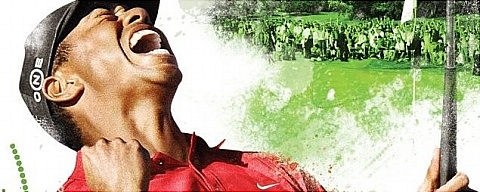 The annual installment of the Tiger Woods franchise is still about six months away but recent news has brought into question whether endorsers will continue to support him. Major ones like Nike, Gillette, and EA Sports have released public support with no indication that any would even consider withdrawing from their respective contracts.
Tiger Woods continues to be the most marketable name and figure in the world. There is no way those companies could replace him with any athlete of similar stature. So it comes as no surprise that they haven't backed away despite morality clauses that are the norm these days and could allow them the possibility to do so.
For the most part Woods' image has not been based around his personal life. Instead it has centered on his performance as a golfer. That makes it easier for those companies to continue to stand by him and lessens the effects that the news would be a detriment to their sales. After all these are personal matters that he has unfortunately let spiral out of control. It has gotten worse now though with details about Ambien use during sex, voice mail messages that add audio to the story, and more women coming out claiming they had affairs with him.
When it comes to EA Sports there isn't any reason to think they'll change their association with Tiger. Sales probably won't be affected but it could change the way they have to market the game. Consider especially on the Wii where the game actually sells the most copies. That is a family heavy demographic being targeted. Will parents still pick up the game with his name on it or will some reconsider? It would likely be a miniscule amount that would refuse to purchase the game because of their perception of him but even that affects the value of the contract.
For the time being there will probably be nothing further stated from companies that endorse Tiger Woods. Should new information come to light that damages his public image even more then maybe there will be some movement. Leave your thoughts on the situation in the comments!