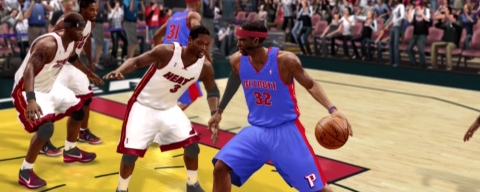 The second patch for NBA Live 10 has gone live for the Xbox 360. EA Sports still has yet to provide a list of details and only stated generalities regarding fixes to problems the first patch caused and adjustments to correct exploits being used in online games. The PS3 should be receiving the patch within the next week.
Going off those statements it likely means the problem with the points attributed to goaltending not displaying on the scoreboard, which appeared following the first patch, has been fixed. Along with that the three point percentages when shots are attempted under certain circumstances should have been corrected. That was by far the biggest complaint being seen that had to do with online play.
Feel free to leave your thoughts on the second patch for NBA Live 10 in the comments!