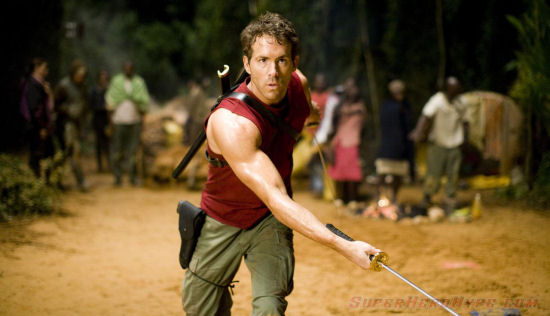 According to CHUD.com, Zombieland screenwriters Rhett Reese and Paul Wernick are rumored to be writing the upcoming Deadpool film for Marvel Studios. At this point it's a rumor, but the site's source revealed that an announcement could come in the next few days.
While nothing is official just yet, it looks like Fox could be hiring Rhett Reese and Paul Wernick, the writers of Zombieland, to script the adventures of the Merc With A Mouth. I did my due diligence and asked around but couldn't get a solid confirmation, so regard this one as a strong rumor.
I think this is very good news for Deadpool fans. I really enjoyed Zombieland, and thought it was cleverly written. I think Ryan Reynolds sarcastic personality will definitely do the comic character justice, and adding Reese and Wernick will only make it that much better.