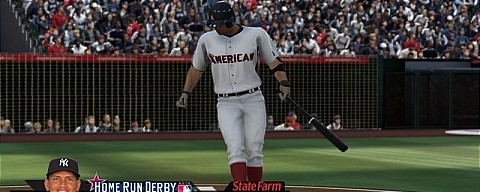 It has been a flurry of activity since last night related to MLB 10: The Show. The first screenshots, the first preview, and the cover announcement have already been posted. Here is some additional info and media on the game while awaiting an official fact sheet which is expected soon.
Destructoid, Gamespot, and IGN have posted up their hands-on previews. There isn't a great deal new to be found in these but they are worth checking out for the varied perspectives.
Based on the previous and the press release from today the main features and enhancements revealed so far include the Home Run Derby, Futures Game, Catcher mode in RTTS, new training mini-games for RTTS, the ability to put together highlight reels, and improved online leagues and online performance. Once again the player creator utilizing the Playstation Eye camera is exclusive to the PS2 version.
I strongly believe that SCEA has made a smart move by enhancing instead of reinventing. This is especially true in how they didn't fix what wasn't broken with the pitching and hitting controls. Still I remain concerned regarding whether they'll come through with a good online experience. Vote in the poll below on how you feel about the information and screens released so far and leave your thoughts in the comments!