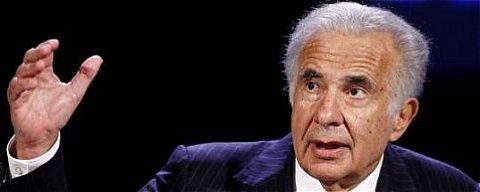 After the fourth quarter fiscal report for Take Two arrived, which foreshadowed the likely end of the NHL 2K franchise, some more news came to light. Investor Carl Icahn revealed he has purchased additional stock in Take Two and now owns 11% of the company. His past history of intervention suggests he could pressure Take Two executives to seek a sale of the company. Kotaku has a full write-up on the situation that is worth reading here.
If it were to play out that way the obvious question is whether Electronic Arts would be interested again. Given the current circumstances of the market probably not, at least not at the price Take Two would likely be asking for. Last year EA offered $26 a share which was well over its value at the time. Take Two shareholders are regretting passing on that opportunity now while EA is likely relieved they haven't had that increased drag on them since. In the time since the proposed deal fell through both companies have seen the value of their stocks fall.
While EA would benefit from franchises such as Grand Theft Auto and Bioshock those alone may not carry the value that it would take to purchase the company. One of the benefits that buying Take Two provided at the time was the elimination of competing sports products. Now though it is only the NBA where they face direct competition. The sales increase that would come with NBA Live being a quasi-exclusive would not seem to justify the costs involved. They would also be taking on a 3rd party MLB license which is expected to lose Take Two $30-40 million next year. EA would be better to wait out the contract and get back into MLB in two years.
While EA will be rumored around any Take Two acquisition talks the prospects of it happening appear far less likely than they did back in early-mid 2008. Still it is something to keep an eye on as any company that could bring in Take Two would reevaluate the 2K Sports division and either provide more resources and try to grow it or trim it even further.