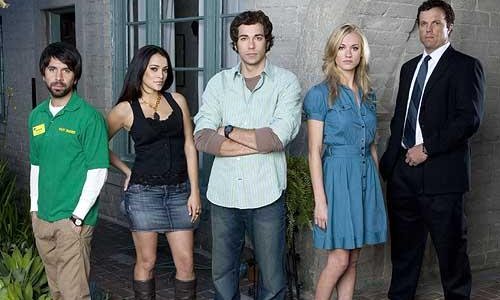 Things were not optimistic when it came to having a third season of Chuck. Ratings were mediocre despite the show being beloved by its fan base. That was displayed when the fans basically saved the show by supporting its sponsors. With NBC struggling immensely due to the Jay Leno fiasco they brought the show back even earlier than anticipated and increased the number of episodes ordered for the season. Promotion has been strong with NBC recognizing the potential and knowing they need it to do well given their lack of original content at the moment.
Good news for Chuck fans today as the two hour premiere last night got 7.4 million viewers and a very strong 2.9 in the critical 18-49 demo. That represented the highest ratings since the post-Super Bowl 3D episode last year. This is also a show that will do well in DVR and online viewings so those will be factored in once the numbers arrive in about 10 days. Chuck moves to its regular time of Mondays at 8pm tonight.
It will be important to monitor the ratings for tonight's episode but things are looking up given the circumstances. Even just decent ratings would be acceptable for NBC right now. If it could hold over 6 million viewers and keep a good 18-49 rating that would be seen as a success and open the possibility of being extended beyond this season. It would be outdrawing Heroes which is more costly to produce and could be taken into a fifth season. The challenge comes in that it will go head-to-head with House.