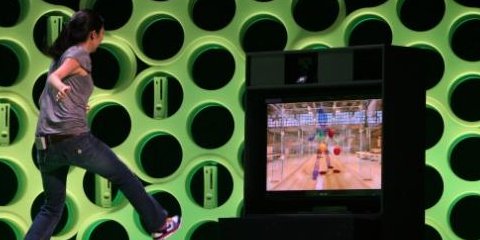 ESPN has posted up an interview with David Hufford from Microsoft that goes through various features of the Xbox360 and the ways they tie into sports gaming. What is most interesting is when the subject of Project Natal comes up as the response is all about how it could potentially work with a football game.
I think what Natal is going to enable is a whole new level of interactivity. You can imagine huddling up with your guys and you call a play in the huddle with your voice. You don't use the menu on the screen to scroll through, you're actually calling a play in the huddle and you would literally walk up to the line of scrimmage as you were taking the snap from center and you drop back to pass in your living room. As a kid growing up, I spent tons and tons of time pretending I was Joe Montana or Jerry Rice, and now we're going to be able to bring that childhood experience into the virtual world. It's really going to bring sports games alive.
Could this be a little foreshadowing about what was discussed yesterday with the "innovative and new take on Madden"? It now appears that the statement actually does have to do with Madden 11 in some capacity. With a time frame being offered in reference to the new and innovative Madden when the yearly game is locked into a date that could be an indication of being Natal related. However that would conflict with how Natal is said to be used for brand new properties and not integrated into those that have already been released. The possibility is there for a Madden 11 created specifically for Natal.
It's become clear that motion controls are well suited to individual sports games but not team sports games. So this could work for something like the career modes where a single player is controlled. What are your thoughts on a Project Natal based football offering?