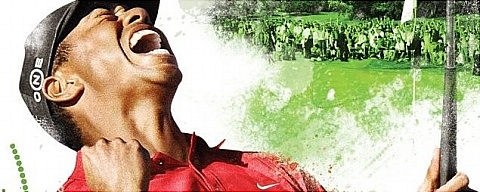 Last week EA Sports announced they would be going forward with Tiger Woods PGA Tour Online. However the wording associated with that was specifically tailored so as to leave the door open for making a change to the standard yearly console versions of the game.
The internal discussion appears to still be ongoing as a third party survey has surfaced that asks two questions related to the situation. EA has had the luxury of not needing to rush to a decision given that the Tiger games don't release until June. However they will soon be reaching the point of no return.
– EA SPORTS makes a Tiger Woods video game. Has the controversy made your impressions of EA SPORTS more or less favorable, or has it had no impact?

– Has the controversy made you more or less likely to buy a Tiger Woods related video game in the future?
I've discussed the topic now on a couple occasions and I'm still of the belief that Tiger Woods will more likely than not be dropped from the console versions. The biggest problem with all this remains that the highest selling version of the game releases on the family friendly Wii. If that wasn't a factor it would probably be a lot easier to look past it and stick with the mantra of just being about representing the golfer and not the man. However at this time his image has taken such a hit that the sales would surely be affected and without him out on the golf course there is no opportunity to change that perception.