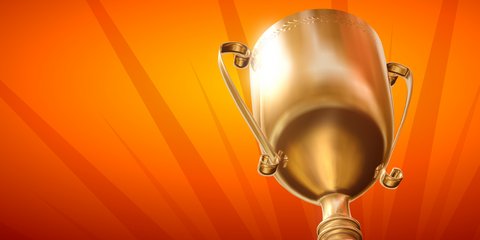 While I offered what amounted to retrospectives on the games in my top 10 there are particular areas or achievements from the games that deserve being highlighted. Continue on for the listing of the individual awards for 2009.
New Feature: NCAA Football 10 "Teambuilder"
Teambuilder was a fantastic addition offering unmatched customization while remaining completely accessible and producing outstanding results.
Online Addition: Madden 10 "Online Franchise"
While it was missing critical elements Online Franchise provided for a lot of fun and established the base for a fantastic mode in future years.
Online Play: NBA Live 10/FIFA 10
Consistently smooth and reliable games online with a wide variety of modes to choose from.
Franchise/Dynasty Mode: NBA 2K10 "Association"
Widely considered to be the most comprehensive single player mode it added the NBA.com layout and adaptive commentary.
Post-Release Support: Fight Night Round 4
Despite technical issues with them FNR4 has provided multiple patches and downloadable content offerings.
Career Mode: NCAA Football 10 "Road to Glory"
The new presentation greatly increased how enjoyable the mode was and developed more of the emotional attachment that is critical in a career mode.
Presentation: NCAA Basketball 10
About the only above-par aspect of the game was the excellent CBS and ESPN TV style presentation and dual-commentary teams. Could be a sign of things to come in other games.
Atmosphere: NBA Live 10
Never has a game captured the crowd atmosphere the way NBA Live did this year with distinct differing levels of noise and reactions on three tiers with unique arena sounds.
Roster Updates: MLB 09 The Show
While pretty much every other game regressed in terms of roster updates SCEA continued to provide consistent weekly updates.
Downloadable Only Game: Madden NFL Arcade
Though it was maybe a little too simplified in areas such as play calling the game was a lot of fun and a good value compared to "arcade" games of the past.
Downloadable Content: Madden 10 AFL
The DLC brought the AFL Legacy jerseys, five new achievements/trophies, five new "Madden Moments", and special retro style presentation.
iPhone: Madden 10
Considered to be the best and most comprehensive sports game on the iPhone it was received very well especially for a first attempt on the platform.
Demo: NHL 10
The demo simmed up to the 7th game of the Finals and as such provided a completely different scenario each time it was played. There was also the opportunity to play some in the Be a Pro mold as part of the Prospects Game. There were no ridiculous pre-order requirements tied to the NHL 10 demo unlike others which was another plus.