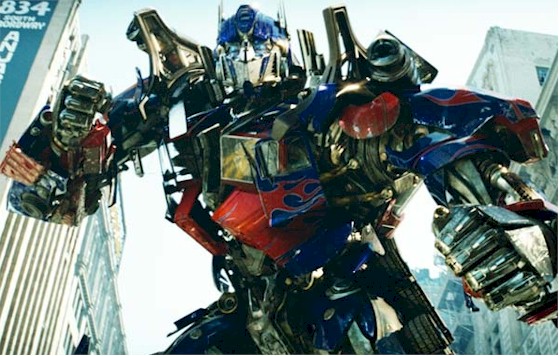 Even before Transformers hit theaters we knew we could expect massive explosions, dazzling special effects, and a not so in-depth story. That is usually the recipe for a Michael Bay film, and the first two Transformer movies were no different. Will that be the case for Transformers 3? Not according to director Michael Bay. The Los Angeles Times reports:
So can we expect more thunderous sound in the third installment? Although the number of robots increased significantly from the first film for the second, the third film — which will hit theaters in summer 2011, won't be as robot-heavy and there will be fewer explosions, a tight-lipped Bay said after the Q+A.

"There will be a nice crescendo ending," Bay said. "It gets much more into the robot character. The last time you kind of met a few of the robots; this time you're gonna get a much cooler landscape.
It's interesting to hear Bay say the film won't be as "robot-heavy". Maybe now we'll see a more detailed story of the main robots like Megatron, Optimus Prime, and Bumblebee. It should be interesting to see in what direction the story moves to in the third installment. Transformers 3 hits theaters on July 1, 2011.