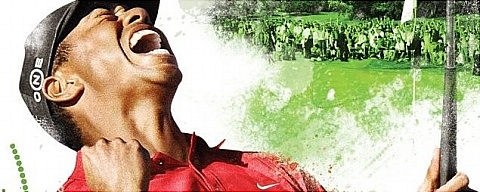 After two months of speculation today EA Sports officially announced Tiger Woods PGA Tour 11. This comes as somewhat of a surprise as indications were at least that considerations were being made otherwise. From the beginning the biggest concern has been that the Tiger franchise sells the most on the family friendly Wii. As such it will be interesting to see how the game fares this year compared to last.
This news comes just days after Tiger Woods checked into a sex rehab clinic. Several companies have either dropped him or distanced themselves  since the events began. Over 10 mistresses have come forward, text messages and voicemails added a personal angle, and Ambien-fueled sex romps have been detailed. That Tiger stepped away from golfing for an indefinite period of time has made for no opportunity to change the story.
Also announced today is that the Tiger Woods PGA Tour Online open beta has opened up. The free web-based game has been in closed beta for some time now. Tiger Woods PGA Tour 11  will release in June for the 360, PS3, Wii, and iPhone.