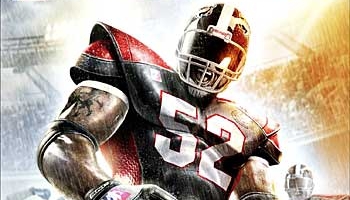 The official box art for Backbreaker has been revealed. Click the image above to view the complete image. The game will be available this spring for $50 however the release date has come into question and may have shifted back further.
After sitting on the April 27th release date for some time now the game may have been pushed back a month. Currently the Backbreaker website still lists it for release sometime in April however two major outlets have changed away from that. Generally changes aren't made unless there is specific information provided to do so.
Gamestop has shifted the release to May 25th while Gamefly is now showing May 18th. So basically the confusion continues and there is still no definitive date being given by the publisher 505 Games. The 18th would make more sense though. One would imagine they would avoid releasing the game on the same day as UFC Undisputed 2010 which is out on the 25th.