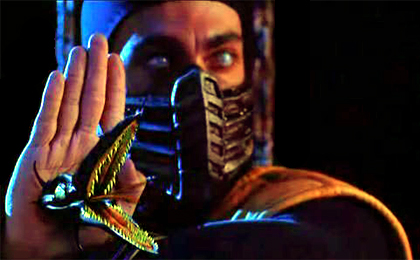 It seems like we have another franchise reboot on our hands. With all comic movies getting reboots, it was only a matter of time before video games did the same. Bloody-Disgusting.com is reporting that Warner Bros. Pictures has been looking to re-make Mortal Kombat.
Warner Bros. Pictures has been looking to redo Mortal Kombat with Oren Uziel in talks to write. Based on Midway's popular 1992 video game, the franchise follows the best fighters from around the globe who are summoned to an island to compete in a tournament whose outcome will determine the fate of the entire planet. Uziel's Shimmer Lake made the 2009 black list, which features the best un-produced screenplays around Hollywood. Johnny Cage was modeled after Jean-Claude Van Damme.
If there was any franchise that needed a reboot it was definitely Mortal Kombat. With that said I still expect this movie to be awful just like the rest. It will be interesting to see though what story the film will be based off of. I think I'd be more inclined to watch it if it were based off the original Mortal Kombat simply because I grew up playing the game. Unfortunately that was 15 years ago, I no longer have any interest in the game, let alone another movie.