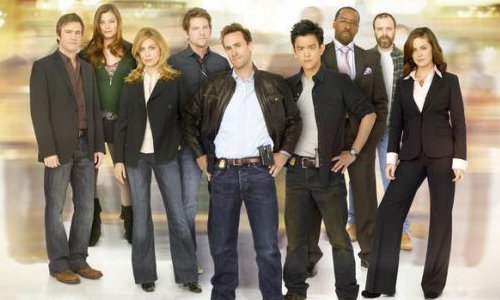 More bad news for fans of the show FlashForward which has been going through a rocky couple months. After initially starting out with good ratings they fell off quickly, co-creator Mark Guggenheim left the series, word of a temporary production shutdown leaked out, the show went on hiatus until March 4th, and most recently it was moved back even further to the 18th.
Now what could be the most devastating blow arrives with the news that co-creator and showrunner David Goyer is stepping down from his role running the series. Goyer is best known for writing Batman Begins and The Dark Knight and his involvement generally provided for some confidence that things could turn around.
While he will still be involved with the show in a smaller capacity it is another bad sign for the future prospects of FlashForward. It was already hard to imagine that it would pick up more viewers after the hiatus but clearly it appears headed towards cancellation. ABC has committed to a full season though so at least the story will be provided the opportunity to play out and result in a sense of finality rather than leaving viewers hanging.