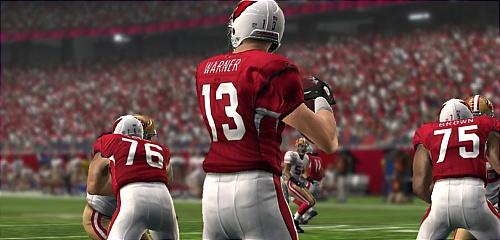 An interesting development out of the final roster update for Madden 10 is that players who have announced their retirement have been removed from the game completely. Kurt Warner, Junior Seau, and Bertrand Berry are no longer available for use with the update that arrived earlier this morning.
This caught me by complete surprise because it's the first time that I'm aware of that off-season transactions have made their way into that previous year's game. Madden 10 represents the 09-10 season and as such anything that happens after the season is over is not supposed to be reflected until Madden 11.
I've sent in a request to get a response as to why this action was taken but have not heard anything back yet. I'm also hoping to get a statement regarding the Online Franchise rosters which haven't been updated since October. Given the Super Bowl weekend festivities I don't expect to hear anything until at least Monday.