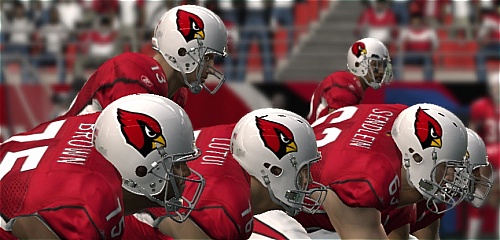 Late last week I posted a poll regarding the removal of a few players in the final Madden 10 roster update who had retired following the end of their season but before the NFL season was officially over. Kurt Warner, Bertrand Berry, and Junior Seau were completely taken out of the game in the update. The poll and accompanying comments were heavily in favor of keeping players on the rosters given that they finished off the seasons with their respective teams. Lead producer from the Madden series Phil Frazier has sent over the following statement:
Over the last few days we've kept an eye on the poll in your story about our final roster update. Due to the overwhelming response, we are going to release another update that adds the retired players previously removed back into the game. Our fans have spoken and we'll do our best to have this update done before the weekend. We also plan to push this update to Online Franchise shortly after it's ready.
This is a good move by EA Sports not just in how they are responding directly to community feedback and taking action on it but also just in terms of consistency. There have been more transactions that have taken place and the final update even missed some players such as 49ers LB Jeff Ulbrich who had retired and accepted a position on the Seahawks coaching staff. Then there are players such as Brett Favre who may retire, but because of the timing Vikings fans would have had him in the game for the next six months regardless while Cardinals fans wouldn't have had their starting QB. Madden 10 was meant to represent the 09-10 season and off-season transactions are meant to be held for the upcoming year.