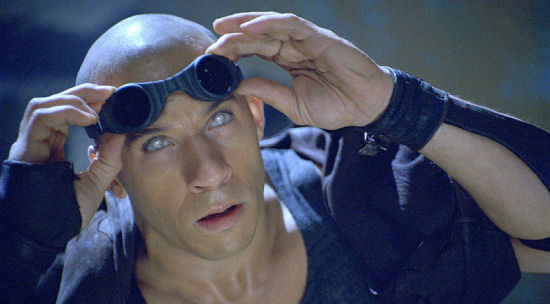 Last week Variety reported that Vin Diesel had signed on for another 'Riddick' movie. Today, The Hollywood Reporter reveals the first story details of the film:
Though billed as a back-to-basics approach to the character popularized by Diesel, the script features the character — the most wanted man in the galaxy — left for dead on a barren alien planet, dealing with "trisons" (three-legged bisons) and "mud demons." He must then contend with two squads of bounty hunters, one of which ride rockets called jetcycles.
The story sounds similar to Chronicles of Riddick in that he's being chased by bounty hunters again. I really hope this film focuses more on the character of Riddick. The previous two films that involved Riddick did touch on his past some, but not nearly enough. Hopefully Variety's source was correct and that will be the case for this film.