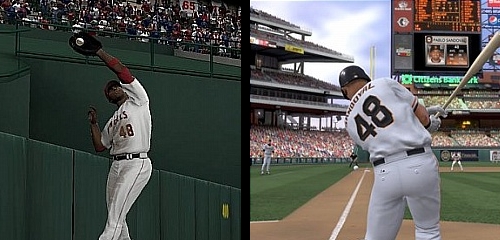 With just 10 days left until release both MLB 10: The Show and MLB 2K10 have yet to release their demos. The PSN update arrived yesterday with The Show no where to be found while 2K Sports has announced their plans.
The demo for MLB 2K10 will be released on Tuesday for the 360. It will come to the PS3 on March 4th, with that being after release it is essentially conceding the console to the competition. No details on what the demo will entail just yet but it could end up being similar to last year which offered three innings between the World Series teams with no flexibility in changing difficulty, controls, or camera angles.
At this point the question may be whether there will be a demo for MLB 10: The Show at all. SCEA has been notably silent on the topic and at this point would have nothing to lose by confirming the demo for next Thursday…but that hasn't been done. While the lack of a demo (or at the very least it being late) is not alarming in terms of expected quality of the product it doesn't make much sense. The only reason to hold off a demo would be to protect current sales, which a disappointing demo could possibly damage, while missing out on the opportunity to build them. Last year they released the demo a month early and saw record sales for the franchise. (Update) It sounds as though there will be a demo but there has still been no commitment to a release date.